Carlota P. Surat – Outstanding Administrative Employee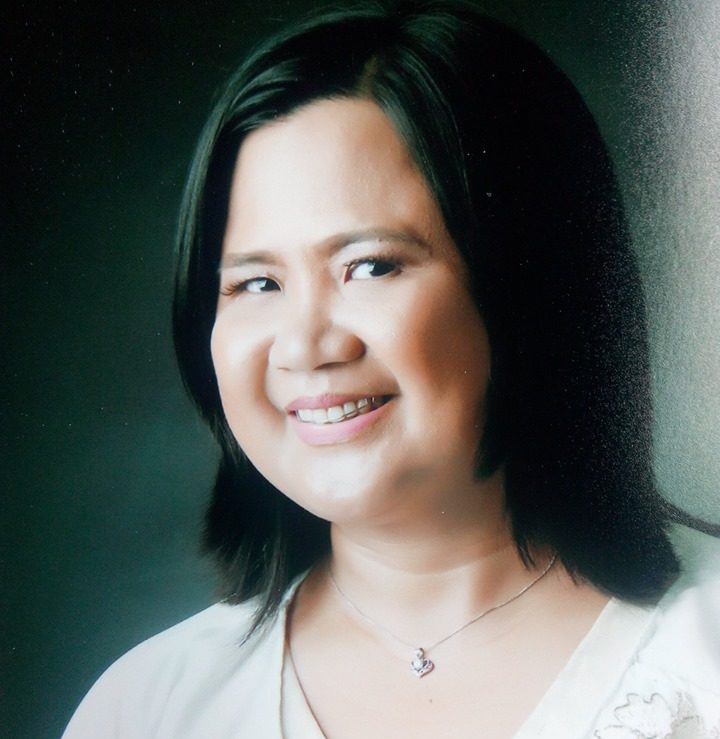 Ma'am Carlota P. Surat is the Administrative Officer of the College of Arts and Sciences. Being the AO, she is in charge of the general upkeeping of the college. She efficiently distributes tasks among administrative staff members, not to mention that she takes on their tasks if they are on leave or away from work. In all these, she makes sure the service to the college is continuous and effective.
Aside from these, Ma'am Lot monitors the infrastructure projects of CAS and has organized and participated in numerous activities such as groundbreaking ceremonies, faculty conferences, staff development programs, disaster drills, external accreditation, and other related activities. It can be seen in the staff development programs that she initiated and organized how she gives importance to the advancement of the administrative staff. Through these programs, many of those who participated achieved the highest rating in their performance evaluation. Her co-workers are a testament to her commitment to her work and her passion in her service. No matter the urgency of the matter, or even on what are supposed to be her resting days, Ma'am Lot readily answers to the call of what is needed.
Various activities aimed towards the safety of the public – both students, staff and faculty alike, have also been a product of Ma'am Lot's diligence. She was a member of the team which prepared the UP Manila Disaster Action Plan Manual. She is also part of other committees such as the UP Manila Disaster Drill Organizing Committee 2015, Performance Management Team Working Group for Administrative Staff IPCR, Technical Working Group to Evaluate Proposals for the Manning and Installation of Closed Circuit TV Project for UP Manila. In the first ever Public Procurement Certification Course of the country, Ma'am Lot was able to pass and acquire the certificate. From then on, she initiated a seminar-orientation for her colleagues in preparation for the Project Procurement Management Plan.
Ma'am Lot's stay in the college is very noteworthy. She has been working with UP Manila since May 26, 1996, and has been an Administrative Officer since March 29, 2001.
"I always say that being an Administrative Officer is like being a housekeeper in a household of 100 kids with diverse interests. As an AO, I have to make sure that the programs [and] plans of the Heads are implemented efficiently, to ensure that all the kids get an equitable share of the pie."
Upon being asked what made her choose this field, Ma'am Lot replied saying she isn't sure whether she chose it or her higher power led her to it. With all this, being the administrative officer is still no easy task, but she doesn't note the strain of her day-to-day work. According to her, if you love what you do and you believe that the final recognition is from the higher power, all the struggles become a learning experience. She takes pride in getting to meet the best and the brightest. For her, every day is an opportunity to learn and grow in order to be of better service to others and share the best practices to peers.
In a college that is composed of 200 faculty members and 38 members of the administrative staff, and more than 2000 students, Ma'am Lot has excelled despite the demands of her work. In all she did, Ma'am Lot really is one-of-a-kind.