Dr. Edanjarlo J. Marquez – Outstanding Teacher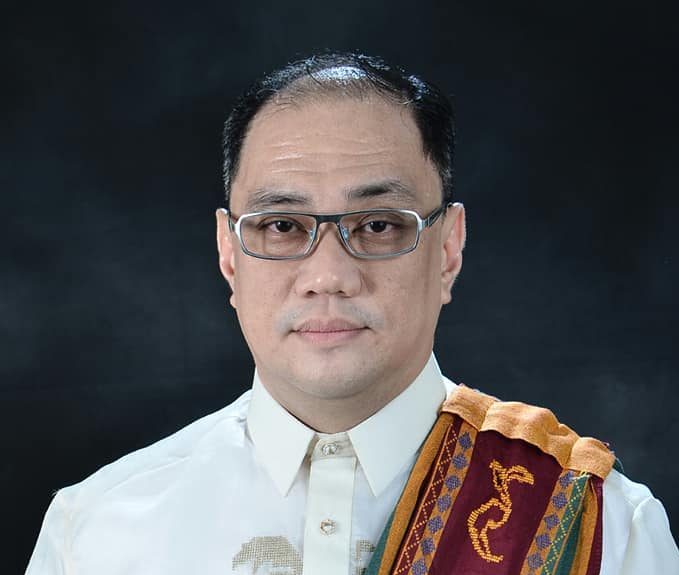 "Teachers are born, they are not made." Over the years of his teaching experience, Dr. Edanjarlo Marquez has always been guided by his principles.
Among these is the belief that the learning experience should be "simulating, exciting and fun" both for his students and himself. It is important that both sides see the joy in the process for a more effective learning. In order to achieve this, Sir Edan utilizes educational materials, both physical and in multimedia form. As he shares, "Teaching is a two-way street", and his fundamentals have always been so. As a teacher, you share your information, but you also don't know everything. You learn from them as they learn from you. He translates his experience and his passion to impart upon the students the value of hard work, focus and inner drive.
Even amidst the grind of education, Sir Edan never fails to teach with a sense of humor. He believes that fostering good relationships between him and the students and providing them with a light environment aids the learning process, especially in tough or dragging topics.
Another way he shows his excellence in teaching is adapting to the needs of his students. Handling an average of 300 students per semester, and well aware that each student has his or her own experiences, point of views and learning styles, he keeps his subject content up to date and meaningful to each individual. He also conducts role-playing and scenario-based analysis to let the students think out of the box and grow in creativity and imagination in coming up with ways to help the environment.
His work has a three-fold nature – Teaching, Research, and Public Service, and Sir Edan continues to grow in all three natures. His researches, published in local and international peer-reviewed journals, have contributed to the understanding of the geologic history of the Philippines. As the head of the GAEA Research Laboratory of DPSM, he mentors junior faculty and undergraduate students in doing research, particularly in environmental geology and micropaleontology (radiolarians and benthic foraminifers).
A part of his public services includes volunteer work with Ugnayan ng Pahinungód-Manila where he participated in a number of teacher development programs. Even before being with UP Manila, Dr. Edan has joined summer institutes organized by the UP-National Institute of Geological Sciences in Davao and Palawan. These institutes train high school and elementary teachers in handling geology subjects. It's a joy for him that through simple activities, the teachers he trains get animated learning complex topics.
Even before K+12, high school students were taught Geology, however for only a very brief period. He aims that despite this situation, he will impart knowledge about Geology and correct misconceptions.
"I will continue teaching for as long as I am happy." How you feel translates to your work, especially in such a field. Teaching, like any other job, has its own days of ups and downs. But he inspires his students to the best of his ability to think of the four walls of the classroom as a safe haven for learning, and encourages them to be open and confident in sharing and asking. Dr. Edan is a memorable character in his students' educational experience. As a person who brings joy and a pocketful of stories, he remains an Outstanding Teacher for his students through the years.