Dr. Rosario R. Rubite – Outstanding Researcher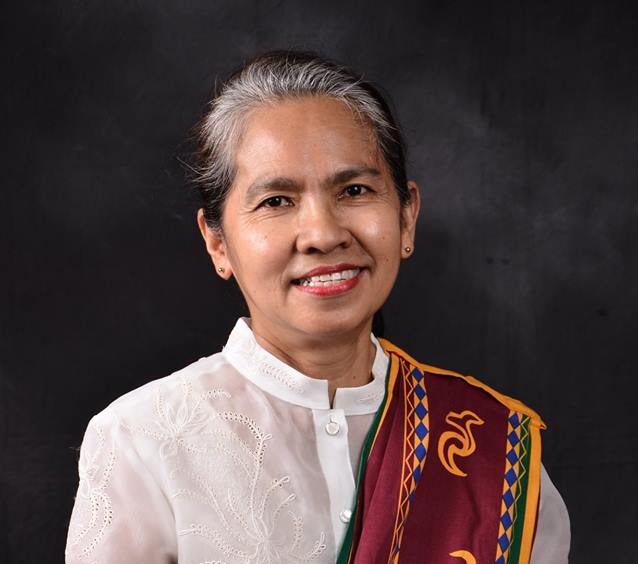 Dr. Rosario R. Rubite is the only specialist on the plant Begonia in the Philippines, has received recognition as an Outstanding Researcher of the 2017 Gawad Chancellor Awards and a University Scientist for two terms: 2015 – 2016 and 2017 – 2019. She has finished her undergraduate program, BS Biological Sciences, at the University of the Philippines Manila. She has taken up MS Biology afterward in the University of the Philippines Diliman and has continued to pursue graduate studies in De la Salle University, attaining a Ph.D. in Biology.
For her Ph.D. dissertation, her first option was our very own national flower, sampaguita, Jasminum sambac, but having discovered that it was only introduced to the Philippines and that three other countries have sampaguita as their national flower caused her to change her mind. She wanted something interesting and identifiable under certain factors, she shares. Thus, she was led to Begonia. Of course, the process still wasn't easy. Being a full-time teacher at the time of starting the research, her time allotted for her fieldworks at primary forests was limited to in between summer breaks, a period wherein Begonia does not bloom. To add, there was also a problem regarding finances.
Still, these obstacles were not enough to hinder her commitment to her cause. Begonia is a widely-loved ornamental plant that currently has various taxonomic problems. To delve more into Dr. Rubite's activities and the significant areas of her recent research, she has shared captures of her research. At the Puerto Princesa Subterranean River National Park, in Puerto Princesa, Palawan, along with three other scientists, Dr. Rubite has discovered in 2015 three (3) new species: B. taraw, B. hughesii and B. tagbanua. Another paper published last year, 2018 added five more new species from other municipalities of Palawan. These are: B. elnidoensis, B. gironellae, B. quinquealata, tabonensis and B. tenuibracteata. Her data on Philippine begonias generated not only morphological but included molecular evidences for the recircumscription of Begonia section Baryandra. From 40 species, now a total of 73 species belong to this section, of which 64 species are endemic to the Philippines declaring the country as center of diversity.
Prof. Rubite would always inform the local people of the significance of her work. By showing them the Begonia that grows only in their own place, local folks will realize that the Begonia is not only ornamental but an indicator of the status and health of their forest as Begonia prefers deeply shaded and moist habitat. Because of this realization, Begonia is now considered one of the icons for conservation by some local governments which include Begonia elnidoensis in El Nido, Palawan, B. culasiensis for Culasi, Antique, B. hernandioides for Pagudpud, Ilocos Norte, B. chingipengi in Gabaldon, Nueva Ecija and B. sykakiengii in Maayon, Capiz.
Dr. Rubite has contributed much in the field of research. To date, she has written 26 publications and has discovered and named 25 new species of Begonia. This dedication to her field brought about a species named in honor of her – the Begonia rubiteae, discovered at Mabentagen Water District, Busuanga, Palawan. This was named by collaborator Dr. Mark Hughes of the Royal Botanic Garden Edinburgh, Edinburgh, Scotland.
Starting this year of 2019, Dr. Rubite already has 2 papers in press which include 3 new species of Begonia. Truly, she has amazed professionals not only in our country but from all over the world, and she has earned every bit of being an Outstanding Researcher.