Prof. Andrea B. Martinez – Outstanding Faculty in Extension Service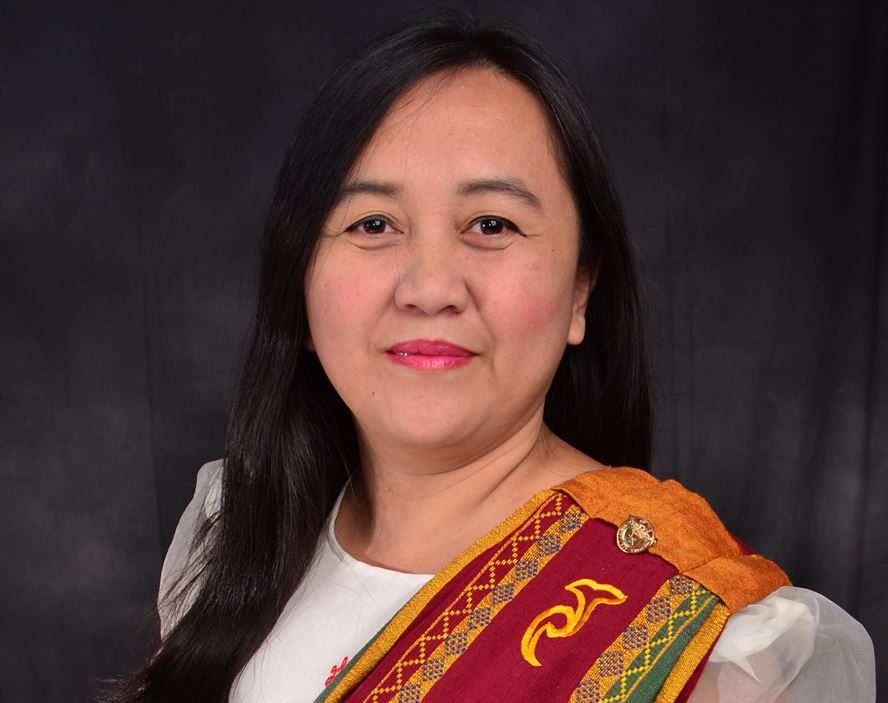 Public service is never easy. Still, this is something rooted at the heart of Prof. Andrea Martinez.
"I've been into volunteer work ever since I could remember", she recalls. As a student of the University of the Philippines, she has been a volunteer in Ugnayan ng Pahinungód-Manila. After graduating, the first job she landed in was with a human rights NGO. "So my public service was not just a matter of choice that brought me into this 'line of work' but a matter of social obligation and responsibility, a matter of paying back to the people and to the University because they gave me so much more than what I can repay–and that is getting the privileged education in the premier university in the country."
With such a passion for service, we are left to wonder what brought about this spark. Prof. Martinez has been a witness of the great need present in the many community works she has done in the past. This piqued her interest in mental health and psychosocial service, causing it to become her personal advocacy as well.
In such a line of work, most of the target communities will be in far-flung areas. In order to fully immerse with the people in the community, this makes it necessary to leave the conveniences of the city life.
"There was a time when we went to a Dumagat community in General Nakar, Quezon and it took us more than a day trek by foot to reach their area, crossing rivers and steep hills and battling with those infamous leeches in the Sierra Madre mountain ranges. But the physical strain is only a fraction of the struggle. What is more difficult is actually witnessing the concrete evidence of government neglect of these people and hearing their everyday struggles amidst poverty, exploitation, and abuse–it's as if our own personal issues are just a prick of a needle in the agonizing pain of a cancer patient we call the Filipinos. It is also difficult for me not to get affected by the narratives of my children-clients who were abused. Because they were stories far more morbid than what you see in MMK stories. And what is more bothersome is that the same narratives are repeated–unfortunately without recourse for justice or redress."
During the aftereffect of Typhoon Yolanda, Prof. Martinez, along with volunteer doctors and nurses, behavioral science practitioners and students, NGO workers, and disaster responders, conducted a series of relief, medical and psychosocial missions in the provinces of Samar and Leyte. This was made possible through the support of Samahang Operasyon Sagip and some funding agencies. Rather than going where the international humanitarian organizations are, they went to the remote areas in Samar and Leyte that are as affected but had no assistance, not even from the government. More than just providing the victims with relief goods, medical services were also offered. The health of the victims are usually compromised in such disasters, but this goes more than just the physical. The mental health of these people, especially the children's, are also at stake for having been subjected to such a traumatizing experience. As a response, they offered and facilitated psychosocial assistance in the form of psychological first aid. In order to address the problem of sustainability, they also conducted education campaigns and information dissemination, and mental health and psychosocial trainings for community health workers as part of their capacity building. This was done so that "in the event of another disaster, they themselves would know how to detect children or individuals with trauma and facilitate basic psychological first aid. It was also part of the greater endeavor to spread awareness on mental health issues at the grassroots level."
Despite the struggles, Prof. Martinez sees these services as a very rewarding experience. She states that most of all, it's the trust that the people give and the healing process she witnesses that makes it worth it. In all these, she appreciates the rare privilege of witnessing their recovery from victims to survivors. Due to this, she has chosen to work with children with trauma who were either victims of disasters or domestic abuse, with the knowledge that they are the most vulnerable and yet neglected members of the society.
These kinds of services really do change the heart of a person. For Prof. Martinez, a keen sense of awareness and perspective was developed. She believes that there is always a social dimension even in the most personal struggles of the people. But most of all, this kind of public service also changed the way she approaches teaching. She wanted her students to have the same kind of passion for serving the people.
"Most of the students are sheltered from these harsh realities in life and they need to get the proper exposure for them to become critical thinkers and live up to their roles as scholars of the people. Because I believe that there is far greater lesson that cannot be taught inside the four corners of the classroom–that is the lesson that can only be learned in the university we call 'life'. And I think I owe it to the people and to my students to provide them that opportunity to learn and to serve."