MSP Lecture Series 1: Streets of Manila in Focus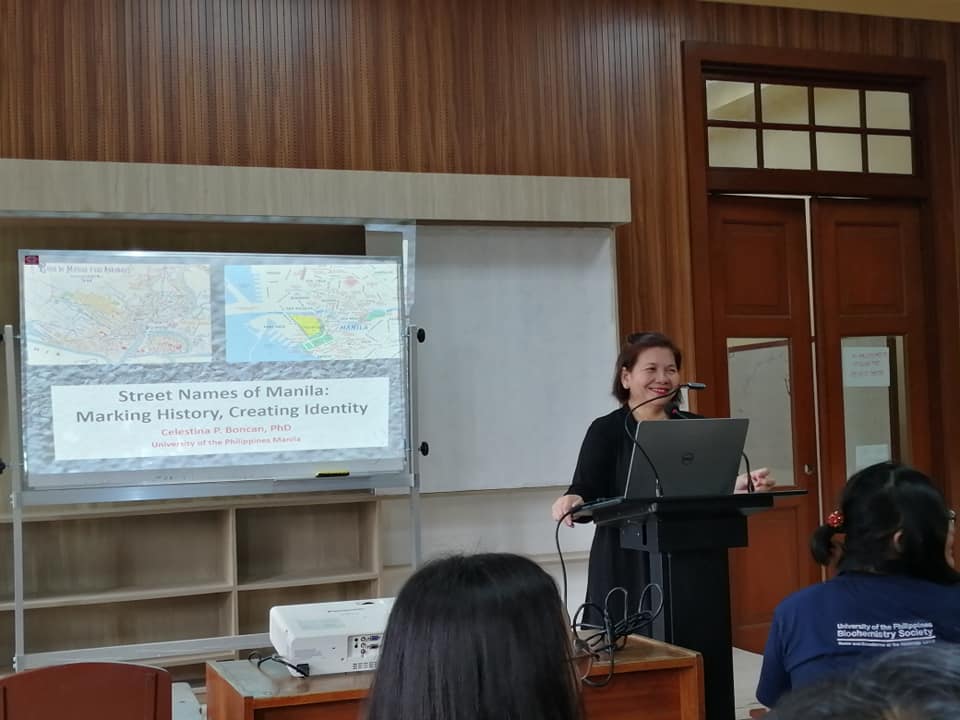 It is said that street names are bearers of history. By their very nature, they denote a particular time and place in history.
In her lecture entitled "Street names of Manila: Marking History, Creating Identity," conducted by the Manila Studies Program (MSP) of CAS, Dr. Celestina P. Boncan said that Manila was the capital of two foreign regimes. Hence, it was but natural that the naming of its streets had to conform to the goals of colonialism and then changed in the post-war period.
Street names, however, have lost their historical and cultural meanings for which they have been originally named. "Street renaming has been abused to fit personal and private motivations of certain sectors of society," according to Dr. Boncan. "With the loss of the past, the danger arises by which not only the present, but also the future generations become a people with no memory. Very clearly, there must at some point be a balance between the two", Dr. Boncan further stated.
Dr. Boncan is a historian and a professor at CAS. As Head of the National Committee on Historical Research of the National Commission for Culture and the Arts, she said that the Commission has provided the revised guidelines on naming and renaming of streets and other public structures.
Dr. Boncan's lecture was first in the lecture series this year conducted by MSP held on Aug 28 at the newly renovated room RH 301 at CAS. Asst. Prof. May Dorothy dL. Jose is the new MSP Convenor.