Alumni Assistance Turn-Over Ceremony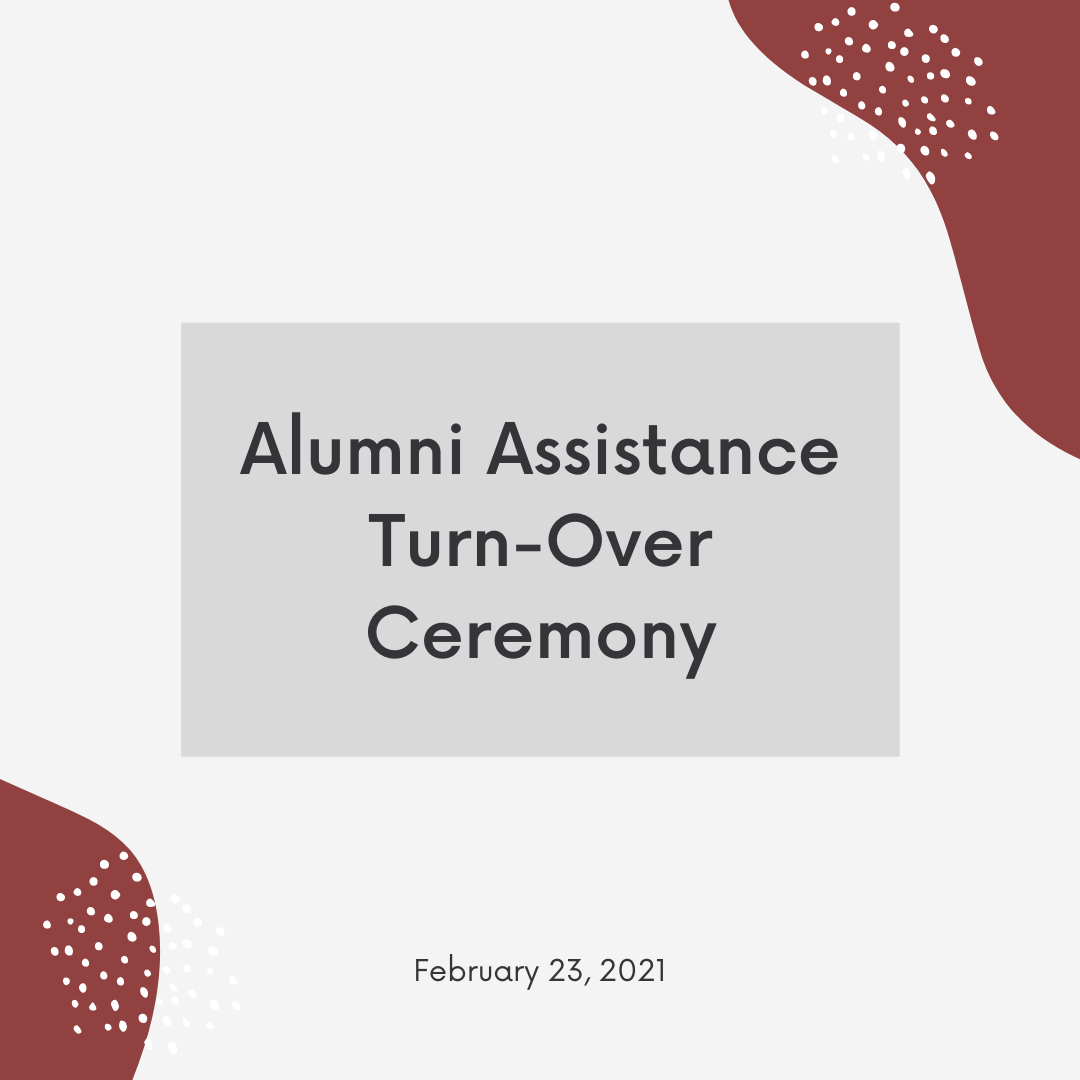 A ceremony was held last February 23, 2021 at the UP Manila Theater to turn over donations to the college and the students. The College of Arts and Sciences appealed for help for the students with the launch of the CAS Learning Assistance Program. Led by the CAS alumni through the UPM-CAS Alumni Society Inc. (UPMA-CASASI), several laptops were donated and cash amounting to more 300,000 PHP was initially given to the students which were given during the ceremony.

The event was held face to face and via Zoom link. The event was led by UP Manila Alumni Association (UPMAA) and UPM-CASASI President Congressman Deogracias Victor "DV" Savellano and the Dean of
the College of Arts and Sciences Prof. Leonardo Estacio Jr led the event, along with a member of the UP Alumni Association (UPAAA) Board of Directors Rene "Butch" Madarang, and the Coordinator of the CAS
Office of Alumni Affairs Office Melody Anne Ocampo. Representing the students in the turnover ceremony were Nathaniel Angelo Uy (CAS Student Council Councilor), and two representatives from the group of the learning assistance recipients, Clarence Calleja and Joshua Emmanuel Go. Members of the CAS Executive Committee, UPM-CASASI, other donors and students were present in the Zoom feed that was set up to view this significant event.

Dean Estacio welcomed the alumni and other guests in the live and Zoom event, while Cong. Savellano imparted a motivational speech to the students. Nat Uy responded by assuring the donors that he and the students they will give studying their best, and that when they become alumni themselves they will pay this kindness forward. The event ended with hope that through this difficult time, learning can prosper when students, faculty
and alumni, along with other sectors, work together.
---