8th International eConference on Forensic Medicine and Toxicology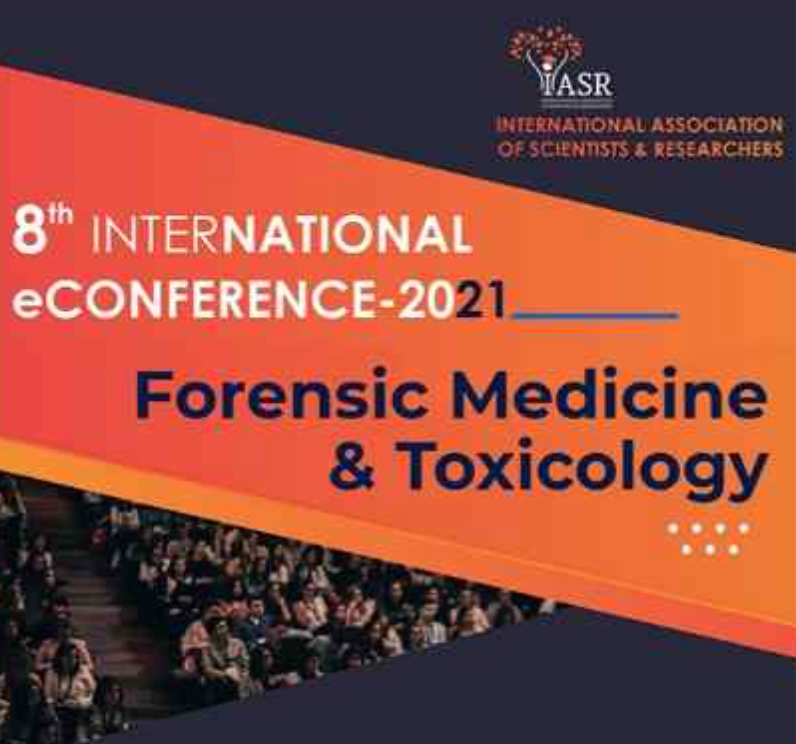 We welcome all learners to join the upcoming 8th International Conference on Forensic Medicine and Toxicology on August 28-29, 2021.
---
What is Forensic Medicine and Toxicology?
The domain of Forensic Medicine and Toxicology serves a crucial role in the acquittal of guilty and penalizing the offender based on biological evidence, chemical evidence concerning toxins, and phases of decomposition of a living body. This forum of Experts, professionals, and scholars aims to share the technical advancements, ideologies, and challenges faced in the analysis by esteemed experts, academicians, and apprentices.
The participants can share their valuable knowledge in the form of presenting e-poster and paper at our conference which will be scrutinized by our esteemed jury based on their knowledge and presentation skills. The appearances of e-poster and paper would be duly acknowledged and should stay parallel to the theme of the conference i.e. Forensic Medicine and Toxicology. The best paper will be published in our Academic Journal of Forensic Sciences and as a token of appreciation, the participants will be awarded scientific excellence awards.
---
Registration Link: https://www.forensicevents.com/event-detail/Forensic-Medicine-&-Toxicology_119#eventRegistration
The speakers are the following: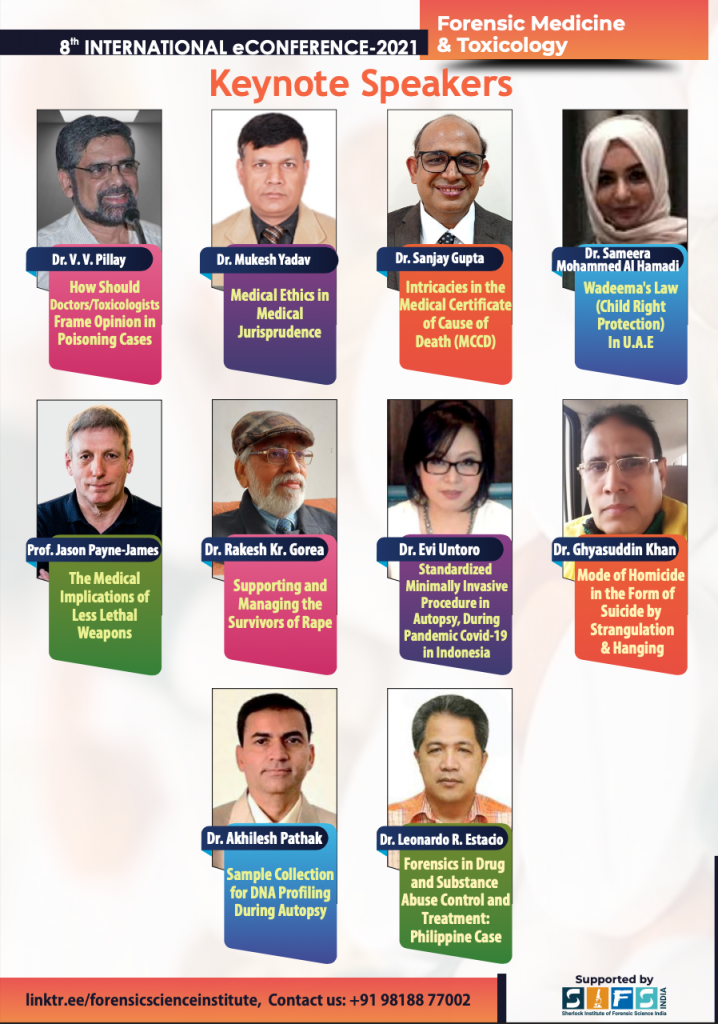 Schedule: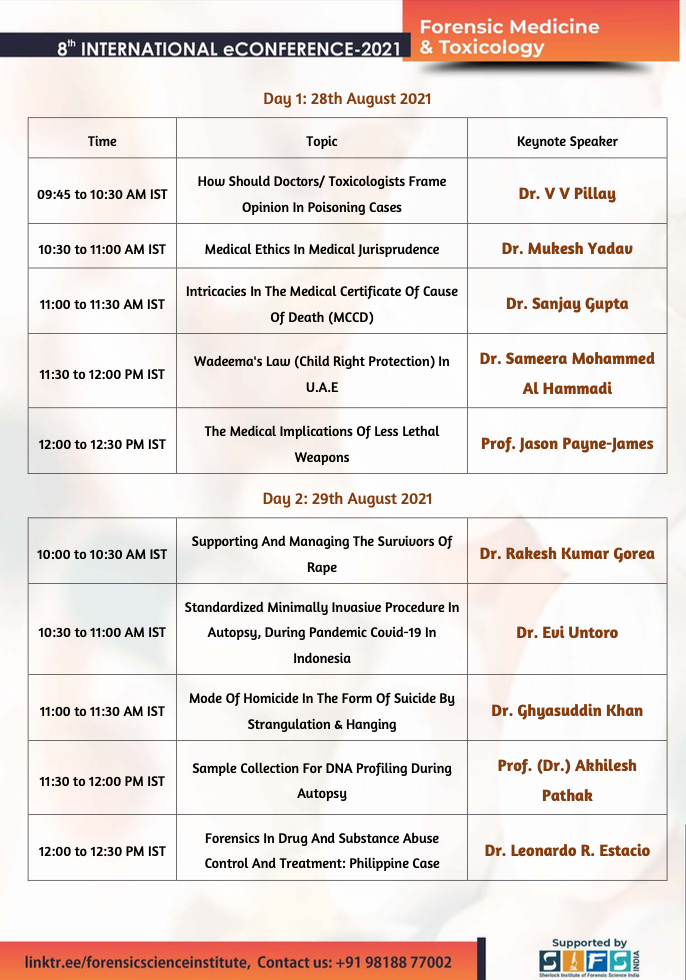 Call for Papers & ePosters:
---
We look forward to seeing you there!