SIPAT: CREATING A FILM-LITERATE FILIPINO AUDIENCE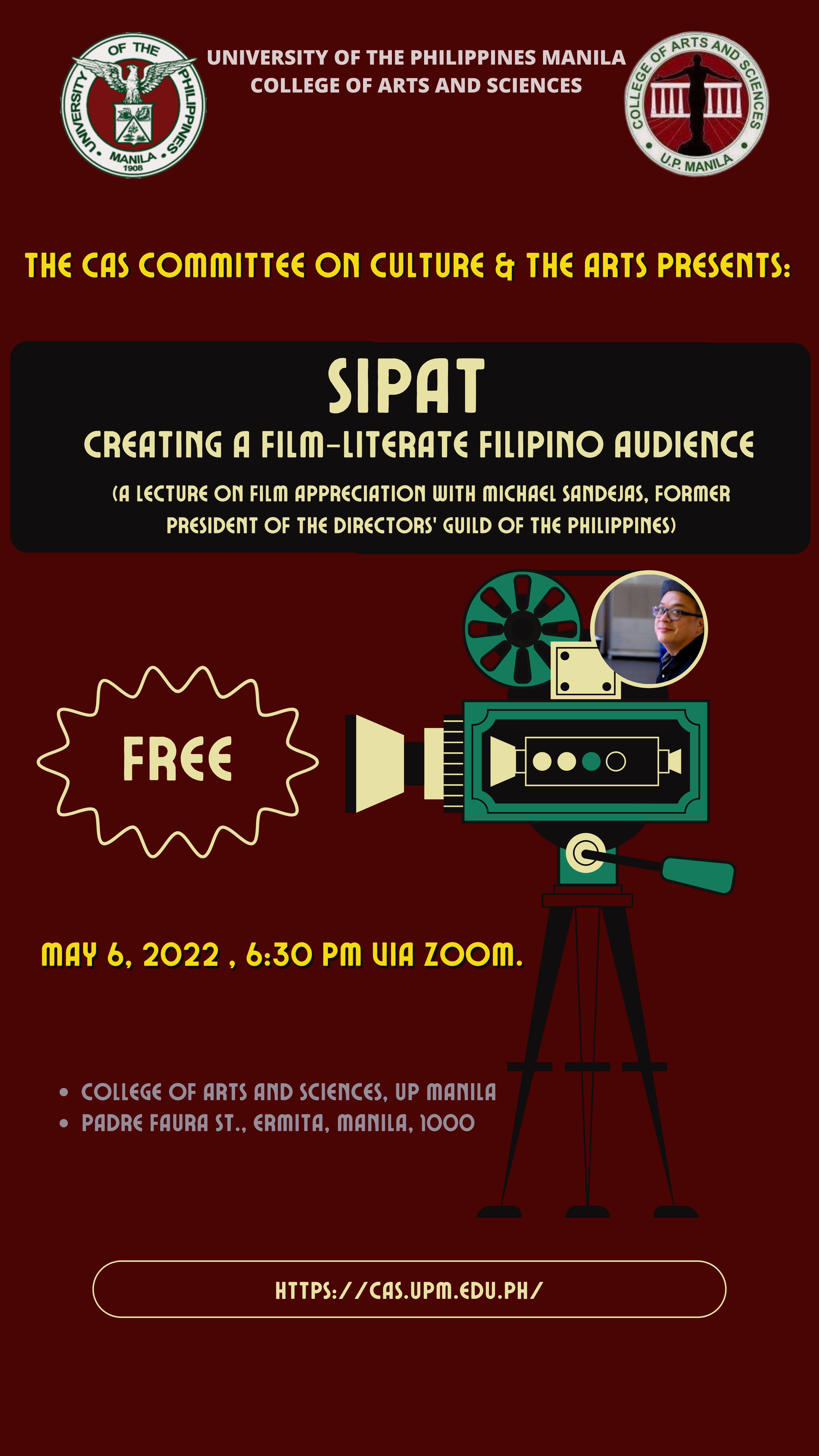 The College of Arts and Sciences committee on culture and arts is inviting everyone to a zoom webinar entitled, "SIPAT": Creating a film-literate Filipino Audience, on May 6, Friday, 6:30 PM live via zoom with Michael Sandejas (Former President of the directors' guild of the Philippines) as a speaker.
Join Zoom Meeting https://up-edu.zoom.us/j/96122130730
Meeting ID: 961 2213 0730
Passcode: popcorn22!
See you there!