CAS Joins Nationwide Earthquake Drill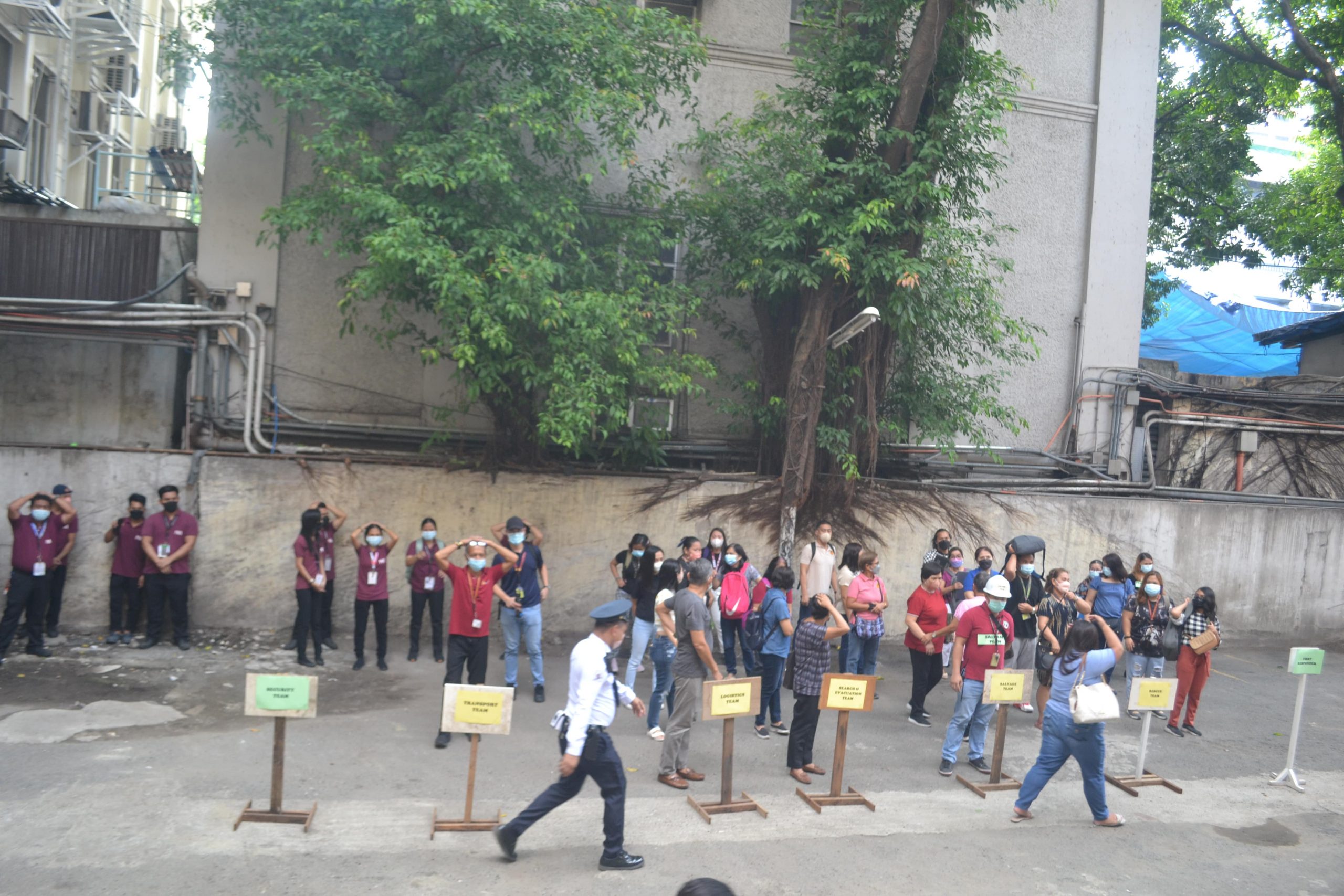 Shortly after the first alarm sounded at 9:00 AM, June 9, 2022, CAS constituents from various departments, offices and units participated in the "duck, cover, and hold" exercise within their respective workstations.
A large magnitude earthquake had supposedly just struck.
Upon hearing the second earthquake alarm, they evacuated the Gusaling Andres Bonifacio (GAB) building and proceeded to the open space at CAS parking lot.
CAS took part in the conduct of the Second Quarter National Simultaneous Earthquake Drill (NSED).  The College implemented health protocols procedures during the activity as prescribed by the prevailing quarantine guidelines.
As part of the earthquake drill, CAS participated in other activities which included reporting via Incident Command System, and other similar simulations. Some simulation activities, however,  were still not allowed due to the Covid-19 pandemic .  CAS submitted the report to the UP Manila Disaster Risk Reduction and Management Subcommittee headed by Dr. Carlos Gundran.
All UP Manila colleges and units were encouraged to conduct their earthquake drill in accordance with the guidelines set by UP System.
According to UP Manila Chancellor Padilla, the exercises will serve as a guide on the preparedness actions required in case of an earthquake for each college and units.  Additionally, it will also serve as a basis to create the necessary policies and actions to improve the overall emergency preparedness and resilience of the campus.
The NSED is initiated by the National Disaster Risk Reduction and Management Council (NDRRMC) through the Office of Civil Defense to "continuously instill to the public earthquake preparedness amid the pandemic". The earthquake drill in CAS was led by Associate Dean for Planning and Development Ignatius Vinzons in his role as Incident Commander.
Located within the Pacific Ring of Fire, the Philippines is among the world's most disaster-prone countries. In order to strengthen the Philippine Disaster Risk Reduction and Management System, Republic Act 10121 was enacted .  
The next NSED will be on November 10, 2022. (MEAE)

Attached below are some pictures during the Earthquake Drill.