AT LAST!: Mid-Year Face-to-Face Classes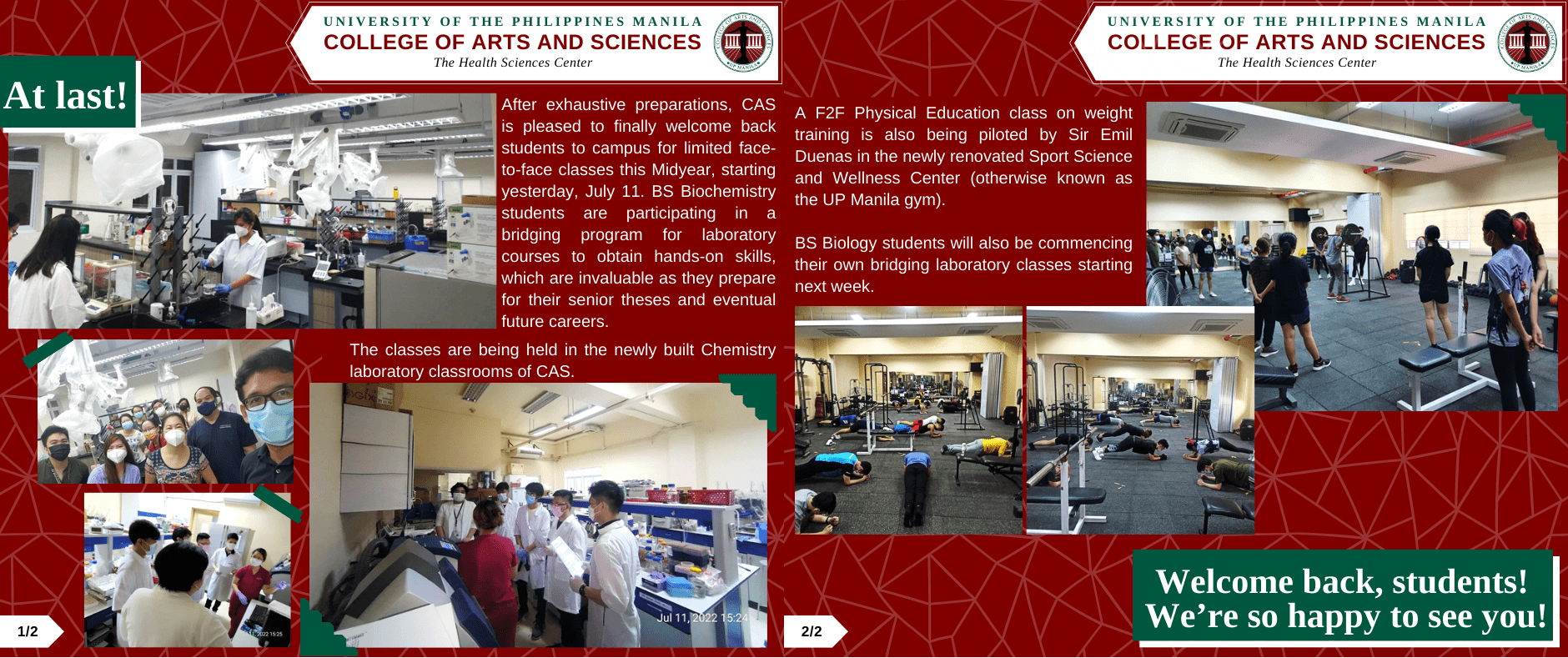 AT LAST!

After exhaustive preparations, CAS is pleased to finally welcome back students to campus for
limited face-to-face classes this Midyear, starting yesterday, July 11. BS Biochemistry students
are participating in a bridging program for laboratory courses to obtain hands-on skills, which
are invaluable as they prepare for their senior theses and eventual future careers. The classes
are being held in the newly built Chemistry laboratory classrooms of CAS.

A F2F Physical Education class on weight training is also being piloted by Sir Emil Duenas in the
newly renovated Sport Science and Wellness Center (otherwise known as the UP Manila gym).
BS Biology students will also be commencing their own bridging laboratory classes starting next
week.

Welcome back, students! We're so happy to see you!