[Webinar] Developing Functional Food As an Immuno-Based Personalized Intervention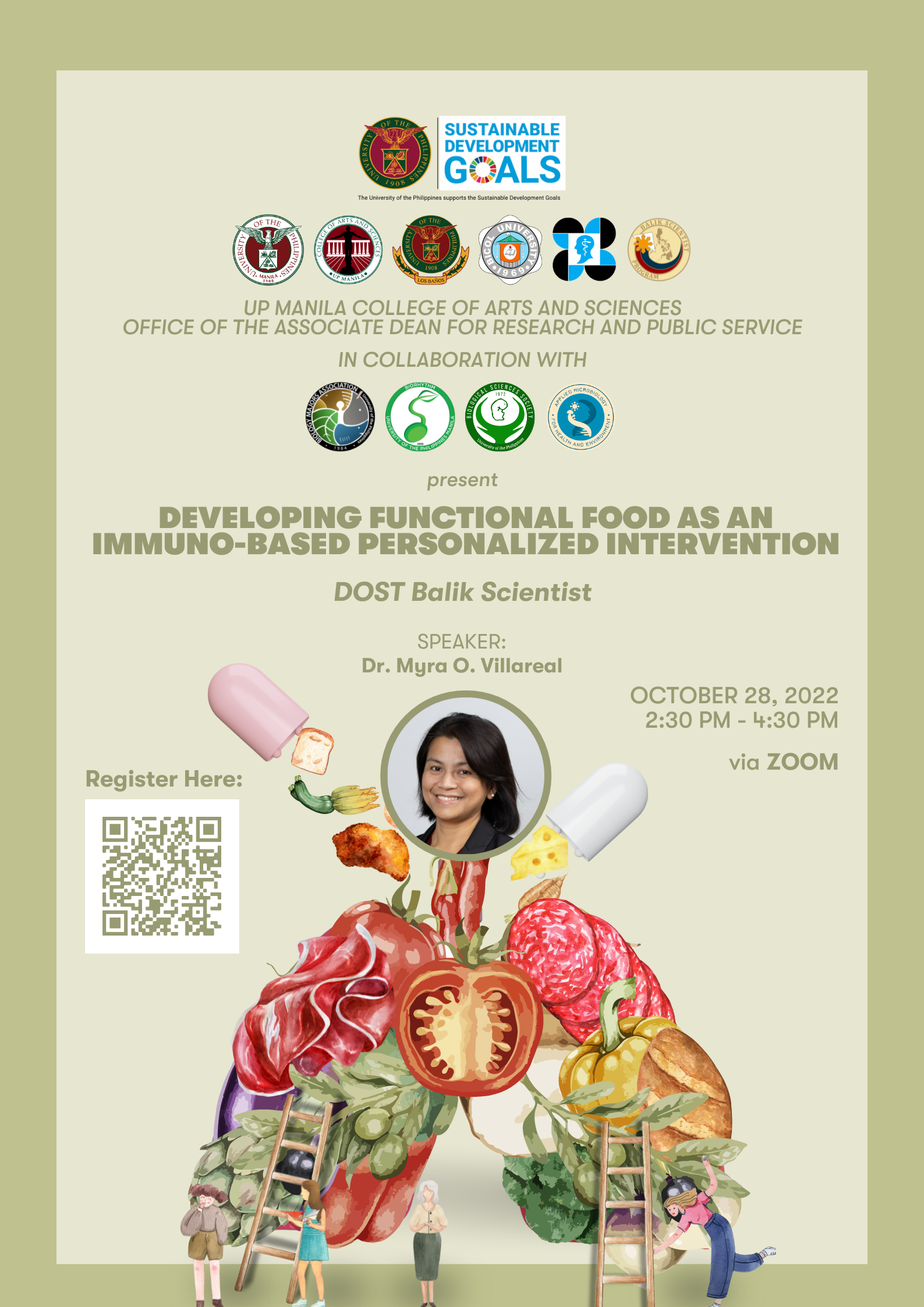 "In matters of science, curiosity gratified begets not indolence, but new desires" – James Hutton

Ever wonder what the use of mammalian cells is in providing scientific evidence for the effect of foods and medicinal plants on health?

Heads up, future professionals! Search no further as UP Manila College of Arts and Sciences presents to you a DOST Balik Scientist Webinar entitled "Developing Functional Food as an Immuno-Based Personalized Intervention". Don't miss it on October 28, 2022 from 2:30pm to 4:40pm via Zoom! Catch our speaker, Dr. Myra O. Villareal, as she tackles functional food research, sustainable development goals, and many more!

The Office of the Associate Dean for Research and Public Service, in collaboration with UP Biology Majors Association, UP Biological Sciences Society, UP Biorhythm, and Applied Microbiology for Health and Environment Research Group, supports the sustainable development goals and brings you an opportunity to interact with your fellow scientists. This event is also brought to you by UP Los Baños, Bicol University, DOST Philippine Council for Health Research and Development, and Balik Scientist Program.
Certificates will be given to active participants throughout the event!

Registration will be open until October 27. Scan the QR Code as seen in the poster, or register through this link:
https://bit.ly/BalikScientistRegistration

We will be waiting for you!