[UPM CAS ALUMNI NETWORK DATA REGISTRY AGENDA (CASANDRA)]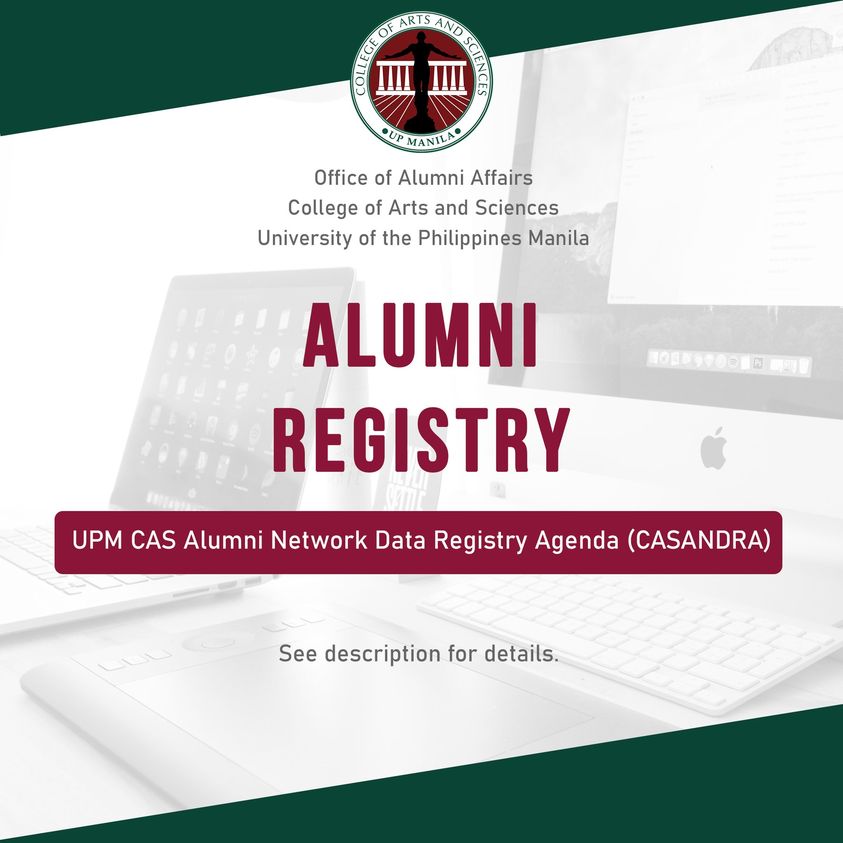 Mabuhay, distinguished alumni of the University of the Philippines Manila's biggest and most dynamic unit, the College of Arts and Sciences (CAS)!
CAS, under the leadership of Dean Maria Constancia Carrillo, through the Office of Alumni Affairs (OAA), is in the process of digitizing our alumni registry, primarily to streamline our communication strategies and records management. Dubbed UPM CASANDRA, the CAS Alumni Network Data Registry Agenda aims to jumpstart re-tracking, connecting to, and maintaining a more interactive relationship between you and the college for more sustained communication and collaborative partnerships in research, academics, and public service. This project began in 2020 under the leadership of then Dean Leonardo R. Estacio.
To ensure that you receive a copy of your responses after filling out this form, you are required to enter your active e-mail address below. This will also be your official e-mail address on record that we will use primarily for communication, but only if you grant us consent as you move along this survey form (https://forms.gle/b3HbN83dRmX3oTTU9).
Please disseminate. Thank you and keep safe!