𝐏𝐀𝐌𝐀𝐍𝐀: 𝐓𝐡𝐞 𝐏𝐫𝐞𝐡𝐢𝐬𝐭𝐨𝐫𝐲 𝐨𝐟 𝐌𝐚𝐧𝐢𝐥𝐚 𝐒𝐲𝐦𝐩𝐨𝐬𝐢𝐮𝐦 𝟐𝟎𝟐𝟐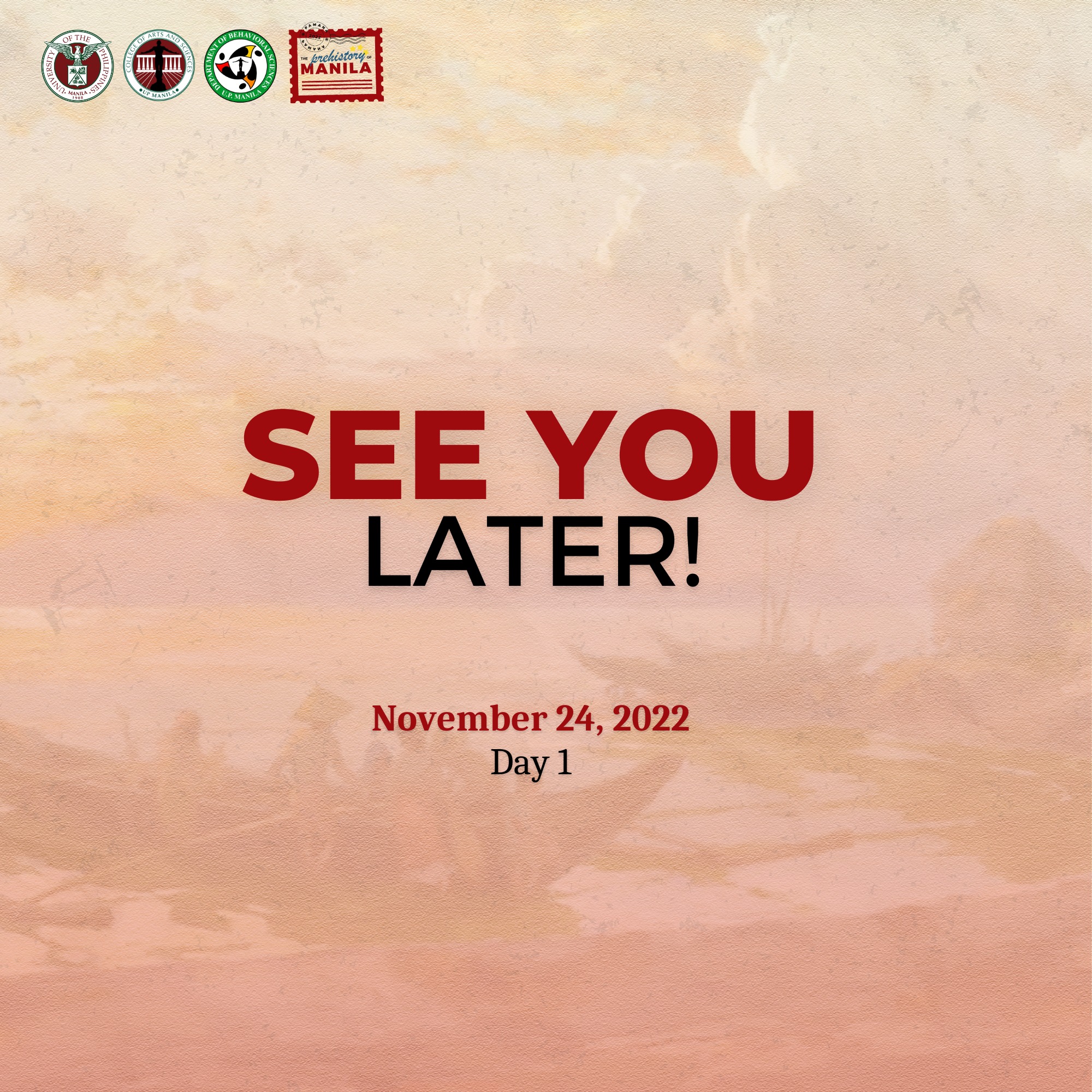 Do you want to go on a boat ride? How about digging through Manila's soils? Learning more about the coins of our ancestors? You can definitely get to do these things in 𝐏𝐀𝐌𝐀𝐍𝐀: 𝐓𝐡𝐞 𝐏𝐫𝐞𝐡𝐢𝐬𝐭𝐨𝐫𝐲 𝐨𝐟 𝐌𝐚𝐧𝐢𝐥𝐚 𝐒𝐲𝐦𝐩𝐨𝐬𝐢𝐮𝐦 𝟐𝟎𝟐𝟐 on 𝗡𝗼𝘃𝗲𝗺𝗯𝗲𝗿 𝟮𝟰 𝗮𝗻𝗱 𝟮𝟱, 𝟮𝟬𝟮𝟮!
You may register for the event using the link below:
https://bit.ly/Pamana2022-Registration
And so, the adventure begins! 𝐏𝐀𝐌𝐀𝐍𝐀: 𝐓𝐡𝐞 𝐏𝐫𝐞𝐡𝐢𝐬𝐭𝐨𝐫𝐲 𝐨𝐟 𝐌𝐚𝐧𝐢𝐥𝐚 𝐒𝐲𝐦𝐩𝐨𝐬𝐢𝐮𝐦 𝟐𝟎𝟐𝟐 kicks off with our Day 1 presenters and their share of Manila's pre-colonial history and how it reflects in today's society! They have big surprises in store for you, so don't miss it!
We're expecting you! Come and join us there!