ᴜᴘ ᴍᴀɴɪʟᴀ ᴛᴛʙᴅᴏ x ᴄᴀꜱ ᴘᴀᴛᴇɴᴛ ꜱᴇᴀʀᴄʜ ʟᴇᴄᴛᴜʀᴇ ᴀɴᴅ ᴡʀɪᴛᴇꜱʜᴏᴘ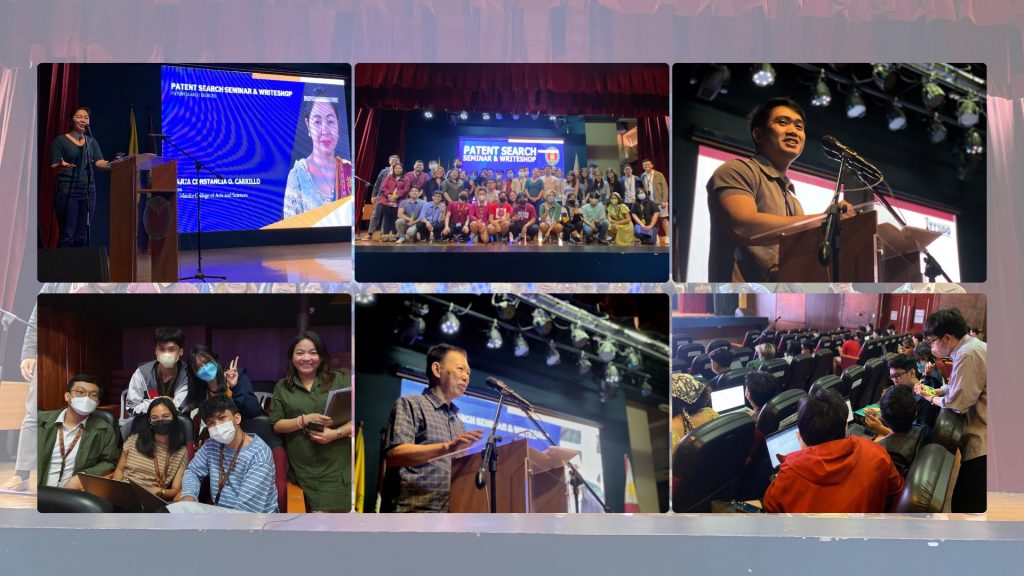 The University of the Philippines Manila Technology Transfer and Business Development Office (TTBDO), in collaboration with Office of the Associate Dean for Research and Public Service (OADREPS), raised intellectual property awareness by holding its "Patent Search Lecture and Writeshop" exclusively for the University of the Philippines (UP) College of Arts and Sciences students, faculty members, and staff last March 23, 2023 at the CAS Little Theater.
The topics tackled delivered asynchronously covers the Nature and Purposes of Prior Art Search and the Patent Search Report (PSR), Patentability Requirements, Patent Information, Patent Search, Patent Databases, and IPC System. The face-to-face event was opened by the OIC-Director of TTBDO, Bienvenido Balotro, then followed by a patent search exercise and sample wherein the thirty-four (34) participants engaged to participate in prior art search exercises. A PSR workshop was conducted wherein participants were grouped in teams to conduct a patent search of various disclosures and their output reported to the entire group afterwards.
Read more at: https://ttbdo.upm.edu.ph/up-manila-ttbdo-x-cas-patent…/
Article written by: UPM TTBDO