ELECTRON MICROSCOPY AND NANOBIOTECHNOLOGY SEMINAR-WORKSHOP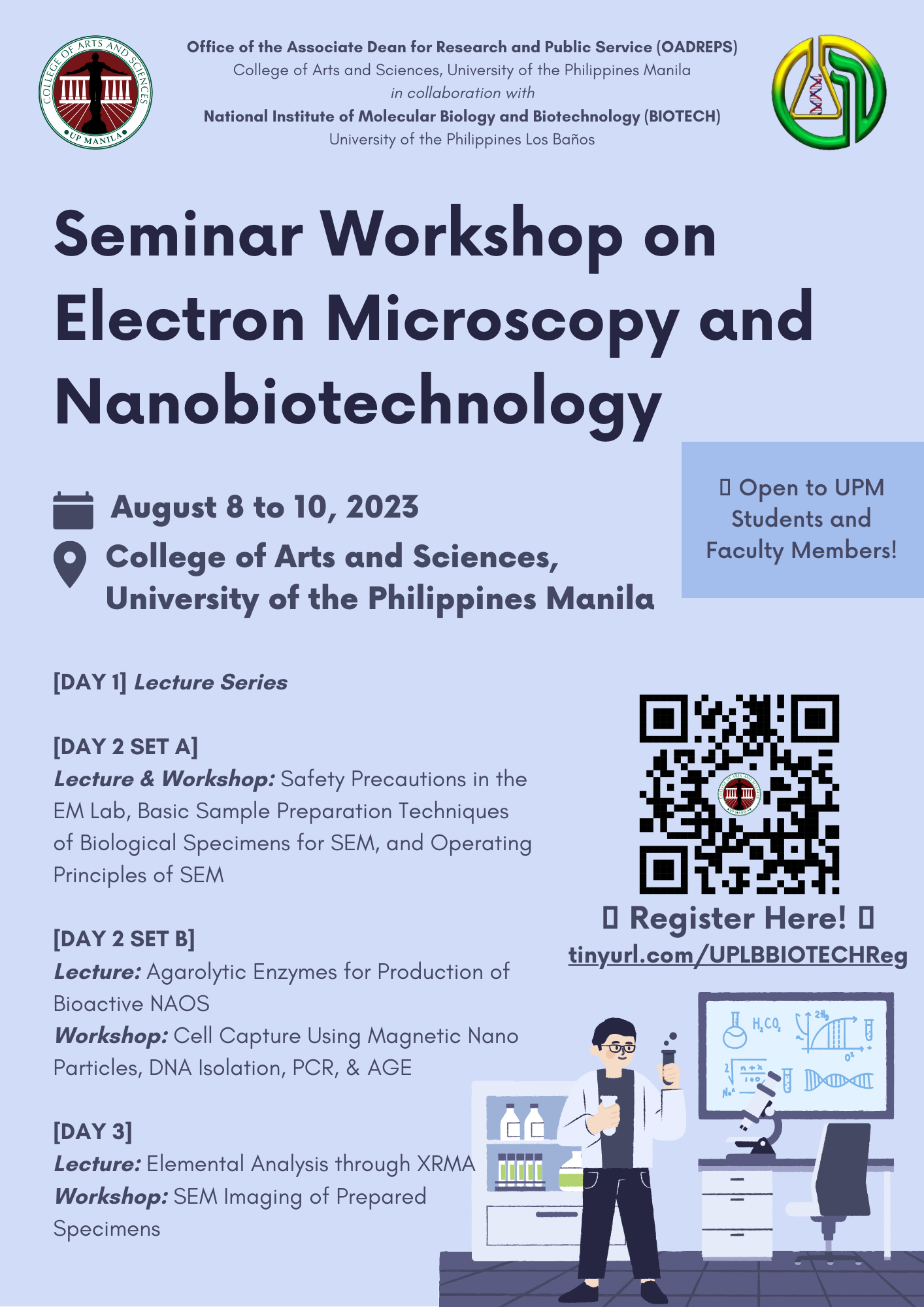 From the Office of the Associate Dean for Research and Public Service of the College of Arts and Sciences
_______________________________________________________________________________________________________________
The Office of the Associate Dean for Research and Public Service of the College of Arts and Sciences (CAS), in collaboration with the National Institute of Molecular Biology and Biotechnology (BIOTECH) of the University of the Philippines Los Banos, invite you to a FREE 3-day seminar-workshop on ELECTRON MICROSCOPY AND NANOBIOTECHNOLOGY on August 8-10 at the CAS Theatre (lectures) and GAB 5 th floor (hands-on lab activities).
What will be discussed/performed in the lectures and hands-on lab activities?
Preparation of Biological Samples for Scanning Electron Microscopy (SEM), Viewing of Samples in SEM, Cell Capture Using Magnetic Nanoparticles, DNA Isolation, Polymerase Chain Reaction (PCR), Agarose Gel Electrophoresis (AGE), among others.
This seminar-workshop is open to all UPM students and faculty. Pre-registration is required.
We can accommodate 150 participants for the seminar (lecture) but have limited slots for the workshop (actual hands-on lab activities).
For the detailed program flow, please refer to the images attached.